Episode 7: Mike Edwards on How to Differentiate your Brand and De-silo your Organization
With Guest Speaker: Mike Edwards, Digital and Brand Innovation Leader.
Priyanka talks to Mike Edwards, strategic advisor for eCommerce and retail technologies, and former CEO of eBags, Borders and Lucy Activewear. In 2011, after a failed turnaround he liquidated Borders. And in 2017, he sold eBags to Samsonite for $105mn. He's also held other positions at retail behemoths like Staples and Target.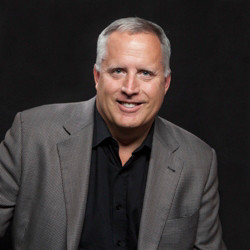 Questions Mike answered
How can a brand differentiate itself and find its USP?
You've held so many positions at various retail companies.. What are the biggest pros and cons of working in small companies vs large companies in a marketing and supply chain context?
Since you've been CEO of multiple organizations you have seen how organizational set ups have transformed over the years. De-siloing is absolutely the need of the hour – no two ways about that. But practically speaking, how can marketing, merchandizing and supply chain teams work together towards a common goal? What's the biggest hurdle stopping them now?
You created an impressive dropship network at eBags. What are the key aspects for an effective dropship programme?
What are some of the key trends that will pan out over the next 5 years in retail?
Which technologies will have a transformative effect on the retail industry?
Who do you look up to in the retail industry (individual or company) and why?
For more on this, listen on.